Prickly Pear Pediatric Therapy is committed to bringing beauty and hope to the desert seasons of life. This life is full of challenges, but we exist to help you and your child overcome challenges and make the most of your time together. Our highly-trained therapists are committed to combining the best evidence-based practice with the specific needs of each family. Our collaborative team includes pediatric speech-language pathologists (SLPs), occupational therapists (OTs), and physical therapists (PTs) to meet all of your developmental therapy needs.
Bryce Thompson
Administrative Director
Our office is located in the heart of downtown St. George, Utah at 168 N 100 E, Suite 224 and 225. We believe that therapy should be fun, so we have stocked our treatment rooms with a variety of games, books, swings, pretend play toys, obstacle course items, cars, dinosaurs, dolls, and more! Our treatment rooms make kids feel at home doing what they do best: playing and being a kid. Come play with us!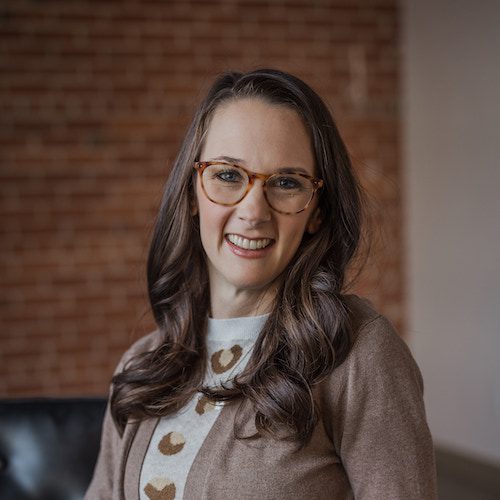 EMILY SONZOGNI, M.S., CCC-SLP
Emily is a certified speech-language pathologist with over eleven years of experience working with pediatric clients. She is passionate about combining evidence-based practice with compassion and care to bridge the communication gaps for all clients. She is a highly skilled clinician with extensive experience working with children with a variety of diagnoses including autism, childhood apraxia of speech (CAS), mild to severe phonological disorders, Down syndrome, receptive and expressive language disorders, and cleft lip and palate. She attended the Apraxia Kids conference in 2022 and is recognized as the first SLP in southern Utah on the Apraxia Kids SLP Directory. Emily is also passionate about working with autistic kids and gestalt language processors. She is a Natural Language Acquisition (NLA) trained therapist listed on the Meaningful Speech Registry, and she is also trained in PROMPT (Prompts for Restructuring Oral Muscular Phonetic Targets).
Originally from Wyoming, Emily is fully embracing the warm weather and desert climate here in Southern Utah. While studying to receive her bachelor's degree in communication disorders and a minor in disability studies, Emily was also an integral part of the University of Wyoming volleyball team. Although she may no longer have the same vertical or athleticism after having a few kids and some years of aging, she is thankful for the work ethic and drive that athletics has sown in her. Emily received her master's degree in speech-language pathology from the University of Wyoming while also serving as a graduate student research assistant where she had the privilege of studying the differences in speech sound productions in young children with and without cleft lip palate.
When Emily is not learning more about the field of speech and language therapy, you can find her spending time with her husband, two young children, and an energetic puppy. She loves going for hikes and exploring the beauty of Southern Utah. Being in the midst of motherhood herself, Emily understands the joys and struggles of motherhood and thrives on helping others watch their children develop and succeed.
Kalista McMullin, M.S., CCC-SLP
A native to St. George, Kalista McMullin is a speech-language pathologist with a passion for working with children. She is a true kid at heart and an absolute expert at building rapport with any child. Kalista earned her master's degree from Rocky Mountain University of Health Professions in Provo, Utah. She describes her approach to therapy as "connection over everything." She has found that when she has a genuine connection with children, they are much more likely to find success in their speech sessions, no matter the skills they are working toward! Kalista's caseload is typically filled with gestalt language processors, speech sound disorders, and late talking toddlers. She is an avid researcher, always willing to go the extra mile to find the best approach for her clients. Kalista is a Natural Language Acquisition (NLA) trained therapist listed on the Meaningful Speech Registry.
Kalista absolutely loves being around the red rocks of St. George, where she grew up. While the Prickly Pear team likes to call her the "resident balloon artist," Kalista also enjoys spending her time hiking, mountain biking, and basically any other activity that allows her to spend time in this beautiful desert!
Dr. Kristy Lawson, OTD, OTR/L, SWC, CHES
Dr. Kristy Lawson is an occupational therapist dedicating her career to pediatrics. Kristy has worked in a variety of settings including early intervention, schools, and clinics. She specializes in sensory integration, emotional regulation, and picky eating and has worked with children with a variety of diagnoses including autism, ADHD, developmental delays, Down Syndrome, and sensory processing disorder. Kristy graduated from the University of Southern California with a Master of Arts in Occupational Therapy and a Doctorate of Occupational Therapy. One of her passions is picky eating and childhood mental health, which was the focus of her clinical doctorate. Kristy has specialty certifications in Sensory Integration, Integrated Listening Systems, and Advanced Practice in Feeding and Swallowing. She uses a play-based approach to therapy and wants to help your child participate in activities that are most meaningful to them in a functional way. Kristy focuses on meeting each child where they are at and helping to support their unique, individual needs.  A key component of the therapeutic process is collaboration with the family as a unit so parents are an equal member of the therapy team when working towards a child's goals. 
While originally from small town Minnesota, Kristy spent her time practicing as an occupational therapist in Southern California before moving to St. George. Kristy enjoys the outdoors, often hiking or camping with her husband, son, and two dogs. As a novice rock climber, Kristy enjoys trying something new and understands the challenges a child might go through when learning something hard. She is excited to bring her skills and knowledge to southern Utah for the benefit of families and the community.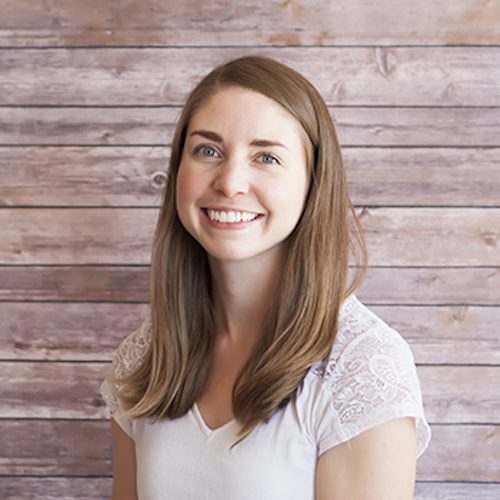 Dr. Becky Meachum, PT, DPT
Becky is a doctor of physical therapy who knew back in high school when she worked as the assistant to her ballet instructor that working with children and helping them learn how to move with grace and strength was her calling. Becky grew up in little Page, AZ, then went to undergrad at Southern Utah University and graduate school at Northern Arizona University in Flagstaff, AZ. She has several years of experience working with children with various diagnoses and conditions, including Down Syndrome, cerebral palsy, arthrogryposis, limb differences, muscular dystrophy, idiopathic toe walking, various genetic and neurological conditions, hypotonia, hypertonia, etc. However, she firmly believes that treatment is not about your child's diagnosis, it is more about what you and your child's goals are and how to reach those goals. Becky's experience as an early intervention physical therapist has allowed her to develop a love of collaboration and teamwork (with doctors, other therapists, and parents), and she strives to meet every child and family where they are and help them integrate therapeutic play into their daily routines. 
When Becky is not working, she likes to spend time with her twins, her husband, and her spunky Australian Shepherd, Noah. They love to hike and explore (though "hiking" looks a bit different when you have 3 year old twins in tow!). A little known fact about Becky… she has played the harp since she was 13 years old, and though her busy life makes it a challenge, she still likes to strum a few tunes every now and then! Becky is truly excited to work with your children, and feels so blessed that it is her job to play with kids every day! 
Bryce is an individual who wears many hats in her life. As the administrative director, she brings her dedication, compassion, and personal experiences to her role. Above all, she is a loving mother to two incredible children who have shaped her journey in profound ways.
Bryce's eldest child, Jett, is a vibrant and courageous boy with autism. His unique personality and challenges have ignited Bryce's passion for advocating for families affected by autism. Understanding the importance of early intervention and specialized therapies, Bryce spends countless hours driving Jett to and from his therapy sessions, constantly seeking better ways to support and empower him. She is a firm believer in the potential of every child on the spectrum and strives to create a more inclusive world for her son and others like him.
Alongside her advocacy work, Bryce co-founded Finding Jett's Voice, a non-profit organization dedicated to raising funds for children with autism. The organization's mission hits close to home for Bryce as it not only supports Jett but also offers resources and assistance to families navigating similar journeys. Through her role in the non-profit, Bryce combines her journalistic background with her relentless drive to make a positive impact in the lives of
children and families.
Bryce's Bachelor's in Journalism and Mass Communication from The University of Oklahoma has equipped her with exceptional communication skills. She uses these skills to amplify the voices of families affected by autism, speech delays, and special needs. By sharing their stories and advocating for their needs, she strives to raise awareness and foster understanding in the broader community.
During the summer months, Bryce's adventures take her to the beautiful Utah mountains, where she spends time with her husband, Josh, a professional runner for Nike. When they aren't in Utah, Bryce and her two kids enjoy traveling across the U.S. to watch Josh compete.
Lexi Sklarsky is an occupational therapist dedicated to working with clients and families to promote independence and function. Lexi graduated from the University of St. Augustine for Health Sciences in San Diego, California with a Masters Degree in Occupational Therapy. She has worked in a variety of settings including skilled nursing facilities, outpatient pediatric clinics, and in the school setting. Lexi has completed specialty certification courses in the areas of picky eating, and infant feeding. She specializes in utilizing a sensory and child-led approach to expanding diets for "picky eaters," and reframing mealtimes to decrease the stress and anxiety that can occur during meals.
Lexi has recently moved to St. George from southern California. She enjoys being outside in the sunshine and hiking with her husband, daughter and puppy. Soccer is her preferred method to stay active and relieve stress. She is excited to be working with families in the St. George community.
"Emily and Kalista have both been amazing to work with. My child looks forward to speech therapy every week and is picking up new words daily! I like this place because we are able to go the same time each week and they are super easy going. Kalista is great with my child and makes it fun! That is so important! We have been to other speech therapists in town and their therapy sessions were very "clinical" and not fun for my child. We found the right fit for us. We love Prickly Pear!"
"We could not be more pleased with the care we have received at Prickly Pear Pediatric Therapy and recommend it highly to all our friends. Their expertise, quality of care and remarkable support has made a huge difference in our child's life and for that we will forever be grateful."
Sign Up for a Free Consultation Call